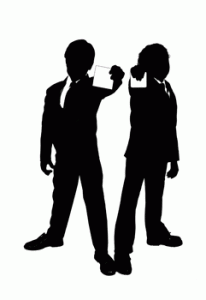 If you are a kid yourself or a parent looking for ideas of how to encourage an entrepreneurial mindset in your kids, read on.
A great place for anyone at any age to start is with the purchase and sale of items through classified ads, garage sales, eBay, and the like. The nice thing about buying and selling goods is that it can be done at a local level, with very little money, and can be centered on something you enjoy.
So, how do you start?
Step 1. Focus Your Efforts
The first step is to decide on and stick to a market you want to take part in. If you are into home electronics, stick to electronics. If you are into books, stick with books. Having the foresight and discipline to determine and stick with one market will allow you to identify more dynamics specific to that market.
Step 2. Research Your Market
Once you have your market or target product figured out, it is time to do your homework. You need to become very familiar with what the expected values of the goods in your market are. Having a good understanding of this will allow you to identify a deal when one pops up. What are the new products selling for? Is there a large used market for your items? What is the demographic of the people making the purchases? The short of it is, the more you know the better.
That said, don't weigh yourself down too much with the research. Buying and selling can be research enough.
Step 3. Buy Your Product
If you already have something you want to get rid of, note how much you paid for it and assess its current value. Most products depreciate over time, so an over-used item will not result in a bottom-line profit.  If you don't have anything to sell, obviously you will have to make a purchase.
I would say your fastest results will come from garage or yard sales. This is because the point of sale is right in front of you. Classified adds, Craigslist, and eBay are all great tools but are not needed for your first go around. Additionally, a better price can often be negotiated when the item you want to acquire isn't the only thing for sale.
Step 4. Sell Your Product
No one knows that you have something for sale, so you will need to do a bit of marketing in order to fill the rest of the world in on your amazing offer. Depending on how much you want to invest at this point, eBay or classified ads may not be an option, but Craigslist is a free option. Additionally, you may want to post an ad somewhere people of interest hang out.
This is where the rubber meets the road and where you will find out if your assessment of your product's value is accurate. If the price is too high, your item won't sell, and if the price is to low, the item will sell quickly, but you may not make a profit. Start at the upper end and work your way down.
Step 5. Assess your results
Once you have sold your item, tally up all the costs incurred to make the sale happen and see if you made any money. As you look at your results ask yourself:
Why did the product sell?
What could you do differently next time?
Where did the value exist?
Why were you able to sell the item for more than you paid, or, why did it cost more to sell the product than it was worth?
Put yourself in the shoes of the purchaser. For some reason, they did or did not make a purchase, and if you know specifically why, you can either duplicate or avoid the situation the next time around.
That's it–this little cycle embodies all of the same dynamics that exist at any level of business. Get into the game and find out what you can.