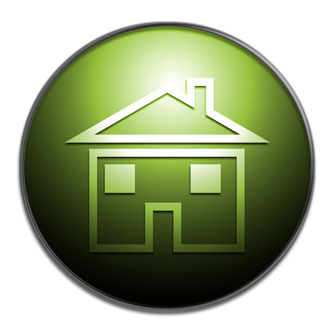 Small home based business opportunities are very attractive for many reasons; being your own boss, setting your own hours, and earning more than you would working for an employer. These dynamics can all exist but it won't come easy, and it won't come overnight. The truth may be that the low hanging fruit was picked long ago but it is also true that many opportunities still exist.
In Ideas for home business we discussed an overall plan here we will dig a little more in to specific markets. One example is the world of online marketing. As with any industry you can expect to spend a good deal of time investing in your pursuits before you will see a substantial return but I am speaking from first hand experience when I say; with enough thought and effort invested in the correct areas an almost autonomous revenue source can be established.
The formula for online success is the same as in any other circumstance; put the time in, learn how the game is played, and determine where you can add value.
Four potential small home base online business opportunities are:
Writing Valuable Content, E-booksIf you have information other people want the opportunity exists to sell that information in the form of a self published E-Book. I am not an E-Book guru so I won't pretend to know a ton about this but what I do know is that the books that sell are the ones that solve a problem or fill a need. To do this in a manner that is not already facilitated online requires an author to create a well thought out comprehensive resource.
Online stores, E-commerce Operating as an online merchant is the most direct method of generating a fulltime or supplemental income online. While studying my undergrad I was able to generate $1600.00 in one summer through selling items online. My secret weapon…Ebay. Selling items in an established market place is a great way to get this ball rolling.
Add revenue , AdSense by Google
If someone like myself sets up a website around a given topic and on that site I host an add that leads a reader to a site where they could potently make a purchase, I am rewarded with a few cents for the click through. The pay rate will vary depending on the topic. This may not be a huge pay day but it can bring in good coffee money.
Affiliate Marketing Affiliate marketing is effectively drop shipping. A site is built around a product or topic, and squeeze pages are built to direct visitors into making a purchase. The item is either downloaded or dropped shipped to the customer. As the builder of the site you are providing the marketing for the person or company with the product.
It is your job to promote products and in return you are paid a commission for any sales that come through your site. In many cases the commission can be as much as half the price of the product.
The biggest thing to remember when pursuing online ventures is that it is not a get rich quick model. All roads require effort and take time to exploit. Do your homework, seek counsel, and learn the market.
Four potential off line Small home based business opportunities
Landscaping and lawn care
Mowing lawns and making a yard look clean and tidy can be much more than a summer time position. As with any market you will need to define your target market and meet their need. Perhaps you could focus on commercial properties, rental properties, or a geographic area. Unless you are in a big city, there will always be a need for lawn care and landscaping.
Garage sale re-seller
This is a great option to get started on the weekends if you are still working full time. Mining for items to sell can be a lot of fun a quite rewarding if you know what you are looking for. I suggest you stick with a single focus and buy/sell similar items on a continual basis. If you have ways to add value to your items do. The more you wheel and deal in one area the better you will get at it.
Handyman service
This requires one to have their own tools and a bit of knowhow but if you have both of these a handyman service can be a good gig. Any homeowner will tell you that the number of projects around the house only increase with time. There will always be a need for renovations, updates, and repairs.
Janitorial
I saw a report recently that had janitorial franchises as the top franchises to get into. Cleaning services are another service that will always have a demand. The financial barrier of entry is not very large and if you are doing the work yourself it is possible to make a good living.
The list could go on but I think you get the idea. Service have a lower barrier of entry and are always a good option for someone looking to get started. If you have any other ideas feel free to let us know.