About the site:
This site was launched in 2008 as a guide to help those that don't have a lot of time but want to use that little bit of time to create more income.
A fulltime mom, fulltime student, or a fulltime employee needs to make the most of the little time they have to transition from living paycheck to paycheck to living off of their wealth.
While finishing my master's program I created a step wise process that I followed to establish passive income outside of my W2 that built our net worth to a point that I could walk away from my job. But I didn't. I like my job.
This may not sound super amazing but I was able to do it while raising a family, maintaining a life, and working full time. It is my journey fueled on a sandwich of the academic and the practical. It's based on fundamental truths and focuses heavily on mitigating risk. While not a fast path it is a proven and safe path.
At ShyEntrepreneur you will find resources that will stretch your understanding of your situation and challenge you as you take your next steps. You will be given a chance to see behind the curtain of wealth creation and given an opportunity to follow a surprisingly simply path to financial freedom.
I invite you to subscribe to our emailing list and leave comments for others to chew on.
About Me
Hi my name is TJ. I am an engineer and entrepreneur. working full time makes me a W2preneur. I love knowing how things work. For me the most intriguing processes to understand are businesses and wealth creation.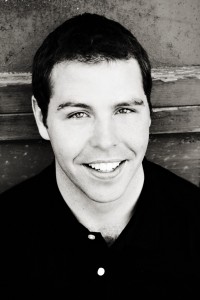 The lights for the direction of my professional life turned on for me while in high school. I enjoyed paintball and had purchased a sniper style gun complete with a home made silencer. Realizing the effectiveness of the silencer I ripped it apart to figure out how it was made. After determining how one was made, I built a few and all my friends and I were equipped for sniper paintball.
When the time came to sell my gun I listed it on Ebay. Not thinking much about it I added little note saying "If you would like a silencer email me and I will build one for $29.00" Shortly after the auction went live I started receiving emails from people wanting to buy silencers.
I couldn't believe it, people actually wanted to pay me $29.00 for something that cost me less than $5.00 and didn't take more than an hour to produce. I hit the pay day!!!
Well, not so much. After four silencers where in the mail, and the money was in the account I was contacted by an individual who informed me of the legal ramifications for selling silencers. Needless to say, my short lived operation was shut down.
What I learned however was that it is not difficult to make a quality product, bring it to the market, and make money. This was my push into engineering and business.
I love to engineer business. The drive to understand the world around me doesn't stop at the mechanical, it also pours into the social and economical systems that make our way of life possible. In the same way that I can marvel at the inner workings of an analog watch, I am equally intrigued by the internal dynamics that allow any system to operate day to day.
Education
Masters: Washington State University
METM: Masters of Engineering and Technology Management
Undergrad: Eastern Washington University
BS: Mechanical Engineering Technology
BS: Technology/Manufacturing
Minors: Business Administration, Physics
School of Hard Knocks: The Real World
Online content sites
Industrial services
CNC machine shop
Real-estate